Sewage Backup & Cleanup Jacksonville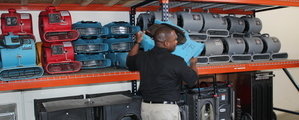 911 Restoration Jacksonville will help you keep your home in Jacksonville safe, comfortable, and beautiful by helping you deal sewage backup situations. Our sewage backup Jacksonville experts are on call to provide you with assistance whenever sewage spills or toilet overflows occur.
Aside from assisting you with sewage, you can count on us for a variety of water emergencies. With over 35 years of experience in helping homeowners deal with water damage, we have worked on a variety of issues including:
Roof damage and ceiling leaks
Pipe bursts and other plumbing issues
Mold growth
Sewage Backups
Odor Removal
Storm damage and flooding
If any of those problems are affecting your home, our sewage backup Jacksonville technicians will be there within 45 minutes of your call. Our quick response allows us to prevent any damage from spreading and we can get started on the necessary repairs as soon as possible.
When we arrive, our sewage backup Jacksonville team will begin work by conducting a free inspection and estimate to check where the leak is coming from and to check for any signs of mold growth.
Even when the pipes spring a leak in the middle of the night, you can still count on the professional assistance from our sewage backup Jacksonville team because available 24/7/365 to provide you with the help whenever you need it.
Our sewage backup Jacksonville technicians will be working to restore your home back into top shape.
Helping You Get A Fresh Start By Cleaning Sewage Backups
Toilet overflows are serious problems that need to be address immediately. This issue can leave your home flooded with sewage water which can cause widespread damage to the hardwood floors, walls, and textiles. Sewage can also spread disease because of the biological contaminants it carries.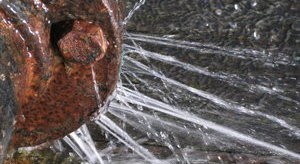 Sewage backups happen due to excess pressure buildup in the city's sewage system. Flooding from heavy rainfall can cause pressure to rise up. When it reaches a high enough level, that pressure can then be released into your home through the toilet. When this happens, 911 Restoration recommends that you call us immediately.
Our sewage backup Jacksonville specialists have the right equipment to handle this problem with ease and safety. We will wear protective hazmat suits to prevent the spread of bacteria and to help our crew remain safe.
To remove sewage thoroughly, we will use advanced drying technology that will get extract water and moisture out of your home effectively.  Once the area has been cleared, our sewage backup Jacksonville pros will use industrial strength cleaning solutions that will kill bacteria without damaging the floors, walls, or textiles.
Offering You Professional Water Damage Restoration
Sewage backup Jacksonville specialists from 911 Restoration Jacksonville provides quality services that you can always rely on.

You can rest assured that that pipe burst, ceiling leak, sewage backup, or flooding is taken care of with expert water damage repair and restoration. For your convenience, we will even work with your insurance company to assist you in filing your claims.
Our licensed, insured, and bonded technicians specialize in repairing any damage done to your home's plumbing. Our IICRC certified sewage backup Jacksonville crew is ready to provide the water damage restorations that will give your home a fresh start!
Turn to 911 Restoration and let us take care of all your water woes. Give our sewage backup Jacksonville pros a call today!