Disaster Restoration Jacksonville
Allow disaster restoration Jacksonville technicians from 911 Restoration Jacksonville to help get a fresh start after disasters like storms or floods cause trouble at home. Dealing with disaster damage on your own could be difficult but with our assistance, you can rest assured that your home will look good as new!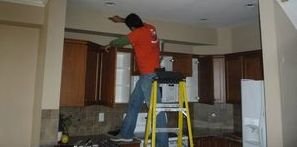 You can always count on our disaster restoration Jacksonville flood extraction team to be there to help, whether it's the crack of dawn or the dead of night, we're available 24/7/365 to take care of those leaks as soon as they happen.
For your added convenience and to get you the most affordable price, we can also assist you in filing your insurance claims with your insurance provider.
Should you need any repairs and restorations that will give your home a fresh start, you can always call the disaster restoration Jacksonville moisture extraction team from 911 Restoration.
Providing Solutions That Will Take Care of Flood or Leaks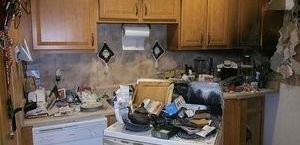 Water damage can come from different sources such as roof leaks and pipe bursts. Whatever the source or cause, water damage can affect your home in a number of ways such as flooding, wood deterioration and mold growth.
Water damage can cause a number of issues and it's going to take a comprehensive approach to completely take care of a leak. Our disaster restoration Jacksonville leak repair team can provide that comprehensive approach. Here's what you can expect from our staff:
We check your home for any signs of fungal infestation and provide remediation services when necessary.
We will remove pooling water and moisture from your home using our state-of-the-art drying equipment.
We will remove all foul odors within your home
We will extract sewage and decontaminate affected areas using our industrial strength cleaning solutions.
We will conduct disaster damage restoration if your home has been hit by problems like storm damage, flooding, and fires.
Our disaster restoration Jacksonville flood removal team is IICRC certified and has over three decades worth of experience so you can rest assured that you're always going to receive the highest quality of water damage repair and restoration. Get your fresh start by giving 911 Restoration a call today!
Disaster Restoration Experts That Give You A Fresh Start
To prevent any further harm to your property, our disaster restoration Jacksonville team can be there within 45 minutes of your emergency call. Our quick response will allow us to conduct the necessary restorations and get your home back in shape in no time.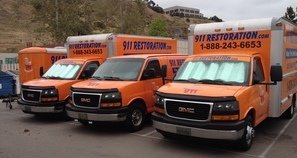 We have undergone rigorous training in order to provide the highest level of work for your absolute satisfaction.Once they're there, our specialists will be performing a free inspection and estimate of your property. This will help us get a better understanding of the issue, recommend the best solutions, and offer you the most affordable price.
Once we've determined the source of the problem, our licensed, insured, and bonded disaster restoration Jacksonville team can begin the repairs and restorations that will give your home a fresh start! Give us a call today!
Serving the communities of Atlantic Beach, Callahan, Fernandina Beach, Fruit Cove, Graham, Green Cove Springs, Jacksonville, Jacksonville Beach, Lakeside, Macclenny, Middleburg, Neptune Beach, Newberry, Orange Park, Palm Valley, Ponte Vedra Beach, St. Augustine and surrounding areas.