Water Damage Neptune Beach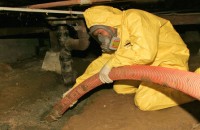 The water damage Neptune Beach experiences comes from above and below in the form of hurricanes and pipe bursts.Neptune Beach, Florida has the honor of resting on a barrier island, which makes it very familiar with water damage. Named for being the breaking point of hurricanes, barrier islands sit on the Atlantic Ocean just east of large cities such as Jacksonville or Orlando. These Vanguard cities are littered with tourist traps from fine dining to small amusements. Those of us lucky enough to live here can take advantage of this fun year round. With its one main road, A1A, and splintering cannels dotted with islands, Neptune Beach is a premium destination for world travelers. The pros do come with cons. Being surrounded by bodies of water, the Atlantic Ocean and the intercostals waterway, puts us smack in the middle of the perfect water damage storm.
What is Included in Water Damage Restoration?
Water damage restoration in Neptune Beach includes everything from checking rain gutters to water extraction with the latest drying technology. 911 Restoration Jacksonville has over 35 years of experience; we've seen everything, roof cave-ins, sinkholes, water main cracks, and repaired it all. Floods never strikes alone. Natural disasters or toilet overflows usually bring flooding and, in our humid environment, leaks and rain are sure to leave behind mold infestations. Our licensed, bonded, and insured techs handle all disaster restoration services. Natural disasters start with wind and rain and end with structural damage and fungus growth. 911 Restoration combats this with water removal, reconstruction, and mold remediation. If sewage works its way into your home, we send it back where it came from with sewage backup cleanup. 911 Restoration Neptune Beach works hard to make disaster restoration a little less stressful for you. We work with all insurance companies, so you don't have to.
What can I do about a Roof Leak During a Storm?
There are a few things you can do about a roof leak during a storm causing water damage Neptune Beach houses suffer from. Cracks in the exterior of your home grow rapidly when invaded by rain precipitation. The amount of rain bearing down on the openings swells the structure underneath and weakens other fortifications. Even in the early days of Florida settlement, wind and rain tore homes down. Now, the community builds home to last through the worst hurricanes. Ever notice how your front door opens out? That's so wind has to push against the hinges to blow the door in. Even with precautions in place, if you fail to perform proper up keep and inspections, leaks can occur.
Our water damage Neptune Beach professionals perform emergency roof repair to mitigate flooding caused by a roof leak. Call us 24/7. We arrive within 45 minutes and get to work straight away. In the meantime, you can place a catch bucket under the leak to stop damage to the carpets.
Who is the Best Water Damage Neptune Beach Company?
911 Restoration is the best water damage Neptune Beach Company. We love the temperate climate, hidden islands, and tourist attractions the community offers. Our water damage Jacksonville techs always put the customer first and strive to keep the fun atmosphere alive, even in the most brutal rainstorm. For more information on keeping your home safe in a hurricane, visit our company Blog. Our free inspections and affordable prices make it easier than ever get your home back.
Address:
Neptune beach, FL 32266
---
Hurray for 911 Restoration!
Service Provided: Water Damage
Leah S. –
The rain broke a chunk of my roof off and drenched my ceiling. After inspecting the damage, these guys brought out these tools I've never seen before and got to work. My roof was fixed before the next rainstorm!
Neptune Beach, FL 32266
---
Overall Experience:
5 out of 5

---
Recent Jobs
Ian

Neptune Beach, FL 32266