Water Damage in Jacksonville
Weather Alert: If you are experiencing weather-related damage from Hurricane Idalia, call us today for emergency assistance!
911 Restoration of Jacksonville
You can count on 911 Restoration of Jacksonville to provide you with the Fresh Start you're looking for after you experience property damage in Jacksonville or Atlantic Beach. We'll restore your home or business and make sure your property gets back to looking and feeling like brand new!
At 911 Restoration of Jacksonville, we offer a Fresh Start with our comprehensive selection of property damage restoration services, including but not limited to:
Whether you're a Jacksonville homeowner or business owner, 911 Restoration of Jacksonville is your Fresh Start! We'll communicate with you throughout the entire process, help answer questions related to insurance, and restore your property to its pre-damaged condition. One of our IICRC-certified teams is dispatched within 45 minutes of your call! Contact us today, and one of our friendly representatives will assist you in finding the nearest Jacksonville location.
Service area map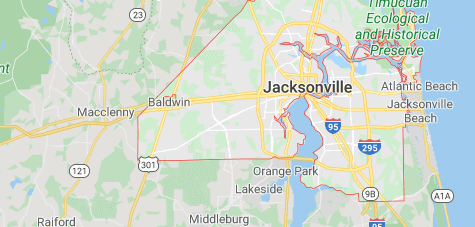 You need to resolve any property damage emergency quickly in order to protect your property from further harm. That's why the 911 Restoration of Jacksonville techs responds within 45 minutes of emergency calls. You can count on the technicians to get right to work once they reach your property by conducting a free visual inspection for property owners only.
This inspection allows technicians to better assess your problems and to recommend the best solutions for property restoration. The techs will also determine the most affordable price to get your restorations done.
Marilyn Bynum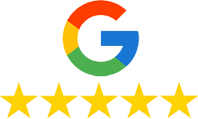 "Paul, Samantha and Angelo showed up on time and was courteous, polite and professional. They were very thourough, knowlegdeable and informative. 911 Restoration is priced fairly and their quality of work is excellent. I highly recommend this company for mold and water damage remediation."
Water Damage Restoration
The water damage restoration techs in Jacksonville is available 24/7/365 to take on any water damage concerns you may have. We have more than 30 years of experience taking on issues such as:
Roof leaks

Plumbing damage

Sewage spills

Floods

Pipe bursts

Water-based appliance leaks

Fire sprinkler breakdown

Storm damage

Fungal infestations
All restorations are performed by IICRC-certified water damage restoration technicians. The technicians have undergone stringent training and instruction in handling water extraction, drying, and dehumidification.
The water damage technicians are trained to use special equipment that can detect and remove all traces of moisture from your home. The advanced tools used by 911 Restoration of Jacksonville include dryers, vacuums, blowers, and special infrared cameras. For biohazard situations, the crew will wear hazmat suits.
You can count on us to fully refurbish floors, walls, and carpets to five you a Fresh Start. When you need leaks taken care of, trust in the restoration pros at 911 Restoration of Jacksonville today!
Mold Removal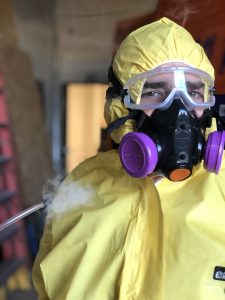 Fungal infestations can occur as a result of prolonged exposure to moisture brought about by leaks or floods. Mold can begin to grow within 24 hours, but it can take as long as two weeks before you start noticing it, which can be a huge problem.
Mold can lead to deterioration of wood and other sections of your home. Even worse, it can release spores that can trigger asthma, coughing, and other respiratory conditions. If you notice a leak and suspect mold is growing within your home, you can call the mold removal specialists from 911 Restoration of Jacksonville to take care of it.
Our mold removal techs will inspect your home to begin the remediation process. We'll look for the source of the moisture, take care of it, and ensure the moisture removed right away. If techs detect mold growth in their inspection, they will remove the fungus using eco-friendly cleaning solutions for a complete clean that will not cause any further damage.
Don't let any fungal infestations linger. Have your property taken care of by the mold removal technicians from 911 Restoration of Jacksonville today!
Sewage Backup and Cleanup
One of the most dangerous water damage situations that can affect your home is a sewage backup or spill. When the toilet starts to overflow due to a sewage buildup in the sewer system, there's no time to waste. Make sure you call the sewage backup and cleanup specialists from 911 Restoration of Jacksonville right away.
Sewage contains biological waste that can cause tremendous damage to your property and spread all kinds of diseases. Should an emergency like this affect your property, our sewage backup and cleanup technicians are prepared to lend you a hand.
We'll wear hazmat suits to protect the techs and prevent any spread of disease. The sewage backup techs will be using advanced equipment to remove all traces of sewage from your property. Once the area has been cleared, techs will decontaminate the affected area using industrial strength cleaning solutions.
The technicians will perform all the necessary restorations to repair damage and remove any foul odors from your property in Atlantic Beach. For toilet overflows and other sewage concerns, call the sewage backup and cleanup techs at 911 Restoration of Jacksonville!
Fire and Smoke Damage Restoration
Fires can cause total disaster at home. Even after the flames have been extinguished, it's going to take professional solutions to address problems like ash, soot, and water left over from extinguishing the fire.
The fire damage restoration techs at 911 Restoration of Jacksonville will make sure that all water is removed from your home. Techs will use our vacuums and blowers to clear the affected areas of any ash or soot clinging to walls, vents, or ceiling.
The techs will also make sure that any foul smoky odors are removed using various solutions designed for fire damage cleanup. Fire damage restoration can be a stress-free process if you get professional help on your side.
We will provide complete fire damage restoration that will refurbish all damaged sections of your property, including furniture. Should your home every need to be restored after a fire, you can trust in the fire damage restoration pros at 911 Restoration of Jacksonville!
Disaster Restoration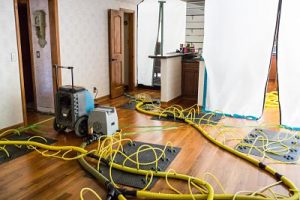 Storm damage and flooding have to be dealt with as soon as possible so your property can get back to being safe and comfortable. The disaster restoration techs will help you address the challenges caused by natural and man-made disasters in Atlantic Beach and Jacksonville.
Technicians will respond to your concerns within 45 minutes of an emergency call so any issues are taken care of immediately.
A disaster can cause multiple problems and can damage your home in a lot of way. Disaster restoration technicians can perform complete restorations that will address any damage caused by disasters.
To completely resolve all issues caused by flooding, we use the latest equipment to completely remove water and moisture out of your property. Our licensed, insured, and bonded disaster restoration technicians will also check the hard-to-reach areas of your property such the area between dry walls, crawlspaces, and the attic for a thorough water cleanup.
Should leaks, floods, mold, fire or disasters cause you problems, you can trust that 911 Restoration of Jacksonville will be there to take care of those issues and provide you with a Fresh Start. Give the disaster restoration techs at 911 Restoration of Jacksonville a call today!
Serving the communities of Atlantic Beach, Callahan, Fernandina Beach, Fruit Cove, Graham, Green Cove Springs, Jacksonville, Jacksonville Beach, Lakeside, Macclenny, Middleburg, Neptune Beach, Newberry, Orange Park, Palm Valley, Ponte Vedra Beach, St. Augustine and surrounding areas.