About 911 Restoration Jacksonville
Meet the Owners:
911 Restoration of Jacksonville is owned and operated by Larry McQueeny. Lending a helping hand to the community through restoration work runs in the family. Larry's brother, David, is also in the restoration industry and operates our Charleston branch.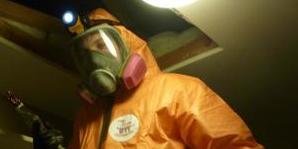 Larry has just retired from the insurance industry and he knows how much homes can be affected by water damage like floods and roof leaks. He's seen how bad it can be both in terms of the damage to property and to the emotions of the families affected.
That's why Larry brings his sense of humor to every job. Laughter is the best medicine, and he knows that injecting into a bad situation can help turn things around for the better. When you give us a call, we'll be there within 45 minutes of your call.
Larry together with the rest of the water damage restoration team from 911 Restoration Jacksonville will be the positive in every negative so you can get a fresh start!
Water Damage Pros That Will Make Everything Look Good As New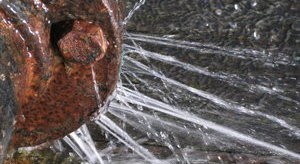 Larry and the water damage Jacksonville team provide top quality home restoration services for various issues such as sewage spills, mold growth, and water damage. Making sure your home gets back to being safe and comfortable for you and your family is our top priority.
Here are some important points that Larry and the rest of the water damage Jacksonville team would like you to remember:
The fresh start is our promise to you that things will get better.
Just like you, our teammates are fathers, daughters, mothers, sons, and friends.
We understand what it means when you can't open the doors for business because of some type of water damage.
We also know how inhibiting other home disasters are to your everyday life.
Kids need to be in class at 7:30 am, and a pipe burst demands an overpowering amount of attention.
Whenever a pipe burst or leak occurs, that problem needs to be taken care of with the utmost urgency in order to prevent mold from growing. That's why our water damage Jacksonville team is available 24/7/365 so these kinds of issues are remedied right when you need it most.
Our water damage Jacksonville leak repair is team is IICRC certified to be able to take care of any water disaster. So, rest assured that your home will be in good hands as we work to restore it.
Water Damage Restoration For Satisfaction and Convenience
Larry and our water damage Jacksonville flood removal team will be there with you throughout the restoration process. We value your satisfaction and convenience, and that's what we consider as our technicians work on the issues plaguing your home.

Aside from the quality restorations that you can expect from us, our specialists will also offer you with free insurance consultation. This is to help you file your claims and to help determine the most affordable price for the services that your home needs.
Should your home face the dangers of leaks, floods, or mold, trust that Larry and our water damage Jacksonville team to make your home look good as new! Give us a call today!