Hurricane Damage Jacksonville
When home and business owners need the best flood cleanup service in the industry you can call our hurricane damage Jacksonville techs at 911 Restoration of Jacksonville as soon as you notice any water damage after the storm has hit, and we will know how to turn your disaster into a fresh start.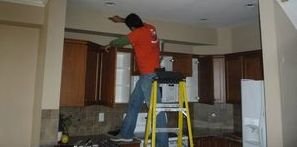 A hurricane can cause many different types of property damages, such as basement flooding, ceiling leaks and mold infestations, and our hurricane damage Jacksonville pros are qualified to repair all of these issues. 
In order to minimize the damage it is important to get disasters cleaned up quickly, so our hurricane damage Jacksonville experts stay available 24/7/365 in order to be at your home within 45 minutes of receiving your emergency call.
Our  hurricane damage Jacksonville professionals work with IICRC certified professionals that have many years of experience in the home restoration industry, which make our experts able to offer disaster remediation services, such as:
Surveillance of the damage site
Water extraction services
Implementation of advanced drying techniques
Repair of structural damage
Removal of debris from property
Assistance with the removal of damaged furniture/possessions
Restoration of flooded and destroyed landscaping
We are fully equipped with the most advanced technology in the industry and will get started on the remediation of your property as soon as we arrive, so give us a call today.
We Will Guide You Through Every Level Of Hurricane Disaster
When a torrential rainfall and strong winds tear through your property our hurricane damage Jacksonville service agents will dispatch our repair workers immediately to begin the disaster restoration process.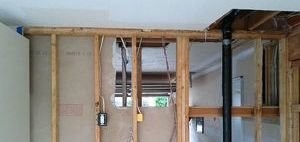 Our hurricane damage Jacksonville specialists are trained experts and work with IICRC certified technicians in order to give you the best service possible. We carry the newest and most reliable equipment with us at all times to get the job done right the first time around.
We have been restoring damaged homes for many years, so our hurricane damage Jacksonville agents know how to complete even the most in-depth jobs.
To show our dedication to our customers and our commitment to the business and homes restoration industry, our entire operation is licensed, bonded and insured, so you can feel confident that you are protected when our hurricane damage Jacksonville personnel are on the job.
Our hurricane damage Jacksonville crew is fluent in all types of property flood jobs, with water and mold damage reconstruction being at the top of the list. We know to act quickly when floodwaters enter your home or business in order to prevent mold growth, and you can rely on us to be on top of this.
No matter what the situation may be, whether it is rain damage or flood cleanup in your residential or commercial property, you can call our hurricane damage Jacksonville workers and feel confident knowing that we will provide you with top notch services.
You Can Trust Us To Be By Your Side After A Hurricane Floods Your Property
When you are dealing with invading floodwaters, our hurricane damage Jacksonville specialists know how overwhelming that situation can feel, even if the circumstances are only affecting a small area of your home or business.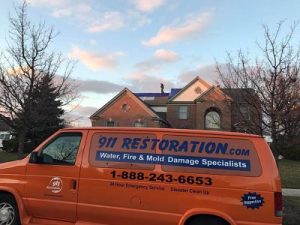 Despite the severity of your individual situation, you can trust that our hurricane damage Jacksonville team to be there to help you feel safe and secure in the midst of any emergency.
Customer service is very important to our entire operation, and we will dedicate our time spent with you to give you the ultimate customer satisfaction.
We are here to provide you with the assistance you need for all aspects of the hurricane damage repair process, including the insurance procedure. Getting you the proper coverage is important to our hurricane damage Jacksonville techs, so by letting us file your claim for you, we can ensure that you get optimal financial aid.
Call our hurricane damage Jacksonville staff at 911 Restoration of Jacksonville as soon as you realize you need help, and we will help you get that fresh start you and your family deserves.
Serving the communities of Atlantic Beach, Callahan, Fernandina Beach, Fruit Cove, Graham, Green Cove Springs, Jacksonville, Jacksonville Beach, Lakeside, Macclenny, Middleburg, Neptune Beach, Newberry, Orange Park, Palm Valley, Ponte Vedra Beach, St. Augustine and surrounding areas.