Fire and Smoke Damage Jacksonville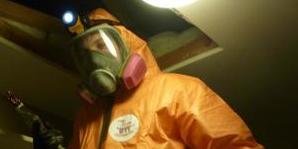 911 Restoration Jacksonville is the company that you can always turn to take on any harm to your property caused by a fire. With the extent of the damage a fire can cause, it's going to take a lot of work to be able to get everything back in order.
To make your home look good as new, our fire damage restoration Jacksonville specialists can perform the restoration services that will make your home a fresh start.
Our fire damage restoration Jacksonville team is available 24/7/365 for your convenience. Once you call us, we can make sure that damaged caused by a fire is repaired and restored. Our services will include:
Smoke and soot removal
Odor removal
Faulty water heater decommissioning
Gray and black water removal
Inspection and evaluation of the affected area
Cleaning and deodorizing your clothes and other personal belongings
Storage and packing to assist you in keeping undamaged belongings safe.
Complete property restoration
After the fire department extinguishes the fire, 911 Restoration should be the one you call next. Our experts will make sure that the fire's aftermath is taken care of with care and quality.
After such a catastrophe, it's vital that repairs be started right away. That's why when you need the assistance of our fire damage restoration Jacksonville specialists, we'll be there within 45 minutes of your call.
Dealing With The Aftermath of A House Fire
Because of the extent of the damage, the aftermath can be difficult to deal with. Our fire damage restoration Jacksonville team has seen the different extents of damage fires can cause and we can provide you with some tips.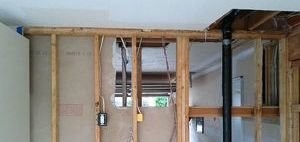 Always cooperate with the fire department and await their instructions on when you can return home. If you're allowed to do so, make sure you keep the windows open to allow some of the ash or soot to get out.
The fire department may also advise against turning on electrical appliances immediately because the fire may have damaged the electrical wiring within your home.
For your family's safety, don't allow children or your pets to enter the area affected by the fire. That room or section of your home could still be structurally unstable and ash and smoke could still be clinging to it.
To make it easier to file your claims with your insurance provider, make an inventory of your belongings that were damaged in the area where the fire occurred.
As soon as it's possible, make sure you call the fire damage restoration Jacksonville experts from 911 Restoration so we can get started on the restoration process that will make everything look brand new!
Relying On Professional Fire Damage Restoration Specialists
The comprehensive repairs and restoration provided by our fire damage restoration Jacksonville technicians will make sure you get the fresh start you're looking for.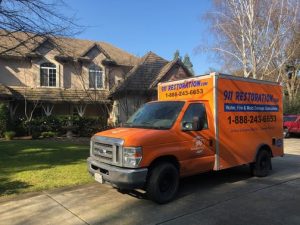 We will do all we can to make sure that the water used to extinguish the fire, the soot, and the smoke are removed from your home.
Our IICRC certified fire damage restoration Jacksonville technicians have all the training and equipment necessary to have your home restored back into perfect condition after the destruction caused by a house fire.
For your convenience, we'll be working with your insurance provider to help you file your claim and to help determine the most affordable price.
We want to make your home a safe and comfortable place for you and your family through our top quality restorations. Give our fire damage restoration Jacksonville team a call for fire damage restoration today!