Water Damage Restoration Jacksonville
911 Restoration Jacksonville aims to give your home a fresh start through quality water damage repair and restorations that will take care of issues such as sewage spills, flooding, or roof leaks.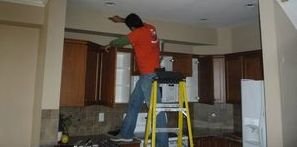 Our water damage restoration Jacksonville team will make sure that these issues are dealt with quickly and thoroughly so your home can look good as new in no time!
Each repair will be done by a water damage restoration Jacksonville team that has undergone rigorous training and has years of experience in order to provide you with the highest level of quality.
You can rest assured that any issue will be taken care of right away because we'll be there within 45 minutes of your call. Our quick response will help us mitigate any further harm to your home like drywall flooding and mold growth.
Preventing Water Damage From Harming Your Home
The best to have a leak patched up is by calling our water damage restoration Jacksonville specialists to handle the problem for you.
IICRC certified water damage restoration Jacksonville technicians have the training and advanced equipment to be able to do repairs and to sufficiently dry your home.
Aside from repairs we will be doing, we will also offer some tips that can help you prevent water damage situations in the future. Our water damage restoration Jacksonville team recommends: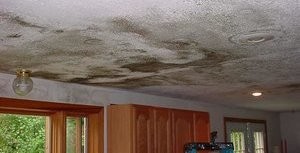 Check the hoses and connectors on your water-based appliances. Be sure to check for signs of wear and tear, and replaced these components when necessary to prevent bursts and or leaks from occurring.
Make sure your drainage system is updated. This will make sure water doesn't end up in any unwanted placed around your home like the crawlspaces or the drywalls.
Clean your gutters and downspouts regularly. This will help prevent clogging and help keep water flowing away from your roof and foundation.
Check the ceiling for any signs of staining. A ceiling stain could be an indicator of a leak or roof damage. It's also a good idea to check the pipes during these your inspection.
You can take a more proactive role in water damage prevention for your home with the tips we've provided. We understand that these emergencies can sometimes occur without warning, but you can rest assured that our water damage restoration Jacksonville team will be available 24/7/365 to assist you.
Restoration Work That Will Repair The Worst Water Emergency
With over 35 years of experience in dealing with a menagerie of water damage concerns, you can trust that our water damage restoration Jacksonville team will always get the job done with the highest level of quality in mind for your satisfaction and convenience.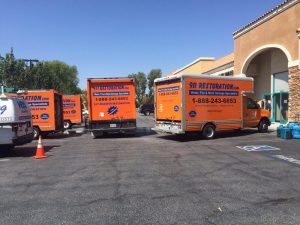 When roof leaks, pipe bursts, sewage spills, or flood necessitate urgent action, 911 Restoration is the company that will make sure that you always get a fresh start through water damage repair and restoration.
Aside from the quality restorations we always provide, our water damage restoration Jacksonville pros can also help you in filing your claims with your insurance provider so we can determine the best price for the restorations your home is going to need.
Let us help you get your home back in shape, give our water damage restoration Jacksonville pros a call today!
Serving the communities of Atlantic Beach, Callahan, Fernandina Beach, Fruit Cove, Graham, Green Cove Springs, Jacksonville, Jacksonville Beach, Lakeside, Macclenny, Middleburg, Neptune Beach, Newberry, Orange Park, Palm Valley, Ponte Vedra Beach, St. Augustine and surrounding areas.