Water Removal Jacksonville Beach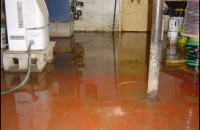 In a blink-of-an-eye, you could have a huge mess when a pipe breaks or a toilet overflows and need a water removal Jacksonville Beach company immediately. Water damage is unexpected and can cause severe amounts of damage. We have over 30 years of experience handling these types of situations. We are licensed, insured and bonded and will get the job done right the first time. Jacksonville Beach, Florida is located east of Jacksonville in Duval County. The area was originally settled by Timucua Native Americans and now has a population of over 21,000 people.
When we are contacted, we will send out a water removal Jacksonville Beach technician to your location within 45 minutes. Our technician will be able to provide you with a free inspection and go over the steps needed to complete the service. We will pump all of the water out of the home or business. Then, we will use our latest drying technology to dry the affected areas. All of our equipment is up-to-date and will work best to help get your home or business back into working order. Our water removal Jacksonville Beach technicians can restore walls, floors, cabinets, and anything else affected by the water damage.
Our lines are open 24/7 for emergency services. We offer affordable prices and will be happy to go over the types of services you may need. We always put our customers first and highly value professionalism. If you are currently experiencing water damage, be sure to get in contact with our water removal Jacksonville Beach company today. The faster we can start the job, the less damage you will receive.