Water Damage Restoration St. Augustine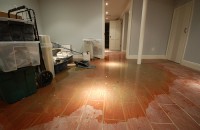 Water can wreak havoc on your property. The longer water sits, the more devastation it can inflict on your home's flooring and walls. Whether your household has suffered moderate water damage or it has incurred rot and mold, we have the water damage restoration St. Augustine, Florida experience and expertise to restore your home. We have spent more than 30 years recovering water ravaged homes for our customers and we'll do the same for you. We are a customer-centric water damage restoration St. Augustine company. We take pride in our professionalism and we offer competitive prices for our services. St. Augustine was the capital of Spanish Florida for 200 years and was founded in 1565. The city received a lot of attention during the civil rights movement of the 1960's.
We provide all types of water damage restoration St. Augustine services such as basement flood cleanup, sewage cleanup, carpet drying, wood floor restoration, cabinet restoration and flooded house rejuvenation. No matter how bad the water damage seems, there's hope and you can rely on us turn your water damaged home around. And if there's still floodwater on the premises, we will extract it with our high-powered water pumps. We'll fortify the affected areas by using the latest drying technology and sanitation solutions available.
We're always on call, 24 hours each day and seven days a week. We'll respond to your water damage emergencies in 45 minutes are less. Our water damage restoration St. Augustine company is licensed, insured and bonded. We offer same day service. Contact us today for an estimate.