Water Damage Restoration Ponte Vedra Beach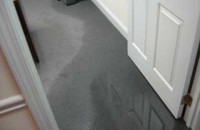 With over 30 years of experience, our water damage restoration Ponte Vedra Beach, Florida company has been helping business and homeowners with restoration services. When you walk through the door of your home or business, the last thing you want to see is water that has filled the rooms. Damages will start taking place immediately and mold will start to form as soon as the water hits the room. Ponte Vedra Beach is located in St. Johns County and has a population of roughly 38,000 people. The city is a resort town with close ties to the world of professional golf.
Flooding can happen due to toilet overflows, pipes bursting, sewage, rain leaks, extreme weather, and many other scenarios. It is important to make sure your sump pump is in working order to minimize your chances of excessive water damage. When flooding occurs, we will send our water damage restoration Ponte Vedra Beach technicians out to your home for an inspection of all damages. We will be able to file a claim with your insurance company and help with the entire water damage restoration Ponte Vedra Beach process. We will walk you through everything we plan on taking to restore your home or business.
We stand out from our competition for several reasons. We always put our customers first, offer affordable prices, and value professionalism. Our company is licensed, insured and bonded so that you can be sure you're in the right hands.
Our technicians are available to serve you at all hours of the day and night. We keep our lines open 24/7 for any emergencies due to flooding. Our water damage restoration Ponte Vedra Beach technicians will be able to respond within 45 minutes to start your free inspection and get services underway as soon as possible.