Water Damage Restoration Middleburg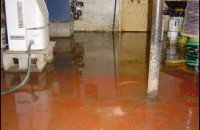 When your business or home has been damaged by storms or pipes bursting, our professional water damage restoration Middleburg, Florida technicians have the proper equipment and knowledge to preserve your building from the devastating effects of the water damage. We are a water damage restoration Middleburg company that values our customers and will always put the customer first. We are licensed, insured & bonded for the removal of water caused by plumbing leaks, water heater problems, floods and pipe bursts. Our expert teams are available 24/7 and will respond within 45 minutes to evaluate the situation and begin restoration services to protect your property. Middleburg is located about 30 miles southwest of Jacksonville. In the 19th century the area of Middleburg was made up of two separate towns- Whitesville and Garey's Ferry.
We value professionalism and give all of our water damage restoration Middleburg customers our full attention and an affordable price. With over 30 years of experience our experts will safely dry, disinfect and deodorize any flooded or damaged areas. Bacteria, mildew, mold, and fungi will be stopped with our disinfectant products. Our water damage restoration Middleburg teams have the latest equipment like moisture detectors, meters to measure the saturation level, and pumps for the removal of high levels of water. Our trucks are equipped with extraction units that are mounted and portable for powerful and efficient water removal. We use the latest drying technology to keep floors, furniture and walls from warping and swelling due to water damage. Large industrial high-speed fans and dehumidifiers will evaporate moisture and leave the air fresh and safe.