Water damage restoration Atlantic Beach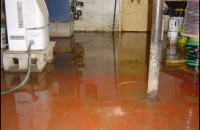 Water damage in the home can be disheartening and unsettling for the family. However, there are professional solutions out there that allow any family to get back on their feet and back in their home quickly. When you have problems with a flood, water leak, or burst pipes, you can call us any time of the day or night on any day of the week. We always pick up calls from our water damage restoration Atlantic Beach customers, and we always respond within 45 minutes of your call. Atlantic Beach, Florida began to be developed in 1900 when the East Coast Railway was extended into the area. The city is located in Duval County.
Our licensed, bonded, and insured water damage restoration Atlantic Beach crews will arrive at your home fast and begin the work of extracting the water and repairing the damage. Our crews have over 30 years experience in the industry, and they know how to find the source of the leak, stop the leak, clear all the water, and fix structural damage.
We are committed to the best in customer service, and we want the water to be extracted from your home just as fast as you do. We will get in, get the house cleaned up and get out of your hair just as soon as we can.
Our fair prices and friendly water damage restoration Atlantic Beach service make us the leader in water extraction regardless of how the water got there. We simply want your family to be comfortable at home again.